In 2016, Brad and I saw the movie Hacksaw Ridge. As we walked into the theater that night, I only knew one thing: It was a war movie. Since I am completely not a fan of war movies, I had no clue what to expect other than scenes that would either make me almost jump out of my seat or need to close my eyes. But this movie focused on a different kind of war…
Desmond Doss was an American combat medic who refused to carry or use a weapon or firearm of any kind because of his religious beliefs. His officers and fellow soldiers ruthlessly persecuted him for his faith, yet none of this deterred Doss. His unit was ultimately assigned to the Pacific Theatre, and it was there on Hacksaw Ridge… under massive attack from the Japanese… in a single night and with a simple prayer… Doss waged and won a war that saved 75 lives. "Lord, help me save one more." One man. One simple prayer. 75 lives saved.
Every year I choose #justONEword for the year. 2022 makes the 15th year for me to do this. Some years I'm excited about the word I choose, and other years I let the word choose me and I try to embrace it.
But this year, I'm going to wage war with my word!
My favorite verse in the entire Bible is Ephesians 3:20, "Now to Him who is able to do immeasurably more than all we ask or imagine, according to His power that is at work within us." I love this verse because it reminds me God is so much bigger than I anything I can wrap my mind around. My most desperate needs… my wildest dreams… my highest hopes… my biggest prayers… don't come close to matching what my God is able to do. That's an amazing reminder we all need, especially as we prepare to begin a new year. But the incredible truth we find in verse 20 actually begins in verse 14 where Paul writes, "For this reason I kneel before the Father in heaven…"
Desmond Doss needed a God who could do one more.
I want a God who can do immeasurably more.

For this reason I'm going to BATTLE on my knees all year long…
Battle for my faith, my family, and my friends.
Battle for the lost and the least of these.
Battle for the testimony of the Church – not just doctrine, but devotion and discipline.
Battle for light in the darkness.
Battle for truth in love and love in truth.
Battle for hope and holiness in the midst of hard.
Battle for His name and His fame.
This is war.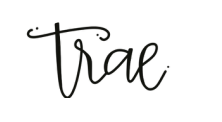 P.S. Want to join #justoneword2022?
Choose your word… or let it choose you!
Find a Bible verse that fits with your word and speaks to your heart.
And BONUS! For all of you who participate by sharing and tagging OR emailing me, I'll randomly select one lucky winner to receive a special treat from me with his/her word.
15 years of #justoneword …
2008: Reveal
2009: Trust
2010: Brave
2011: Redeem
2012: Unsettle
2013: Transform
2014: Chase
2015: Story
2016: Blaze
2017: Warrior
2018: Respond
2019: Fearless
2020: Leap
2021: One
2022: BATTLE